African Story Wine Tours
Our fun-filled and informative Cape Town Wine Tours visit some of South Africa's premier wine estates in what is known to be one of the most beautiful regions of the world. In addition to the variety of superb wines and breathtaking scenery, this full day tour of Stellenbosch, Franschhoek and Paarl, also tantalize the taste buds with local delicacies including a cheese and wine tasting and a delicious a-la-carte lunch. You may also find other seasonal treats along the way such as chocolate or olives with some wine, it's all part of the adventure.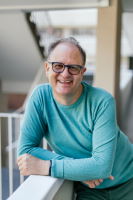 THE UNPRETENTIOUS WINE ENTHUSIAST
So you'd like to learn more about wine, but don't want to sit in a stuffy tasting room being preached at by 'Mr-Know-it-all'?  Then this is the tour for you! We will show you how to make wine and at the same time how to appreciate wine, you will learn and explore while having a good laugh with a great winelands guide on a well-planned trip, and we won't make you spit!
Bruce Storey is the Unpretentious Wine Enthusiast and has been a professional tour guide for many years. He has a reputation for literally going the extra mile in making sure his guests have an amazing adventure in wine. His philosophy is supported by his knowledgeable guides who are all just as committed to ensuring you enjoy your day.
"At African Story Wine Tours we offer an entertaining, friendly and most of all, memorable day in and around Cape Town's beautiful winelands; it is all about tasting, enjoying, relaxing and exploring, whether you want to learn about wine or kick back and have some fun."
THE ROUTE
The Story of Wine is a full-day wine tour that runs 7 days a week from Cape Town, and stops in all three of South Africa's most world-renowned wine regions: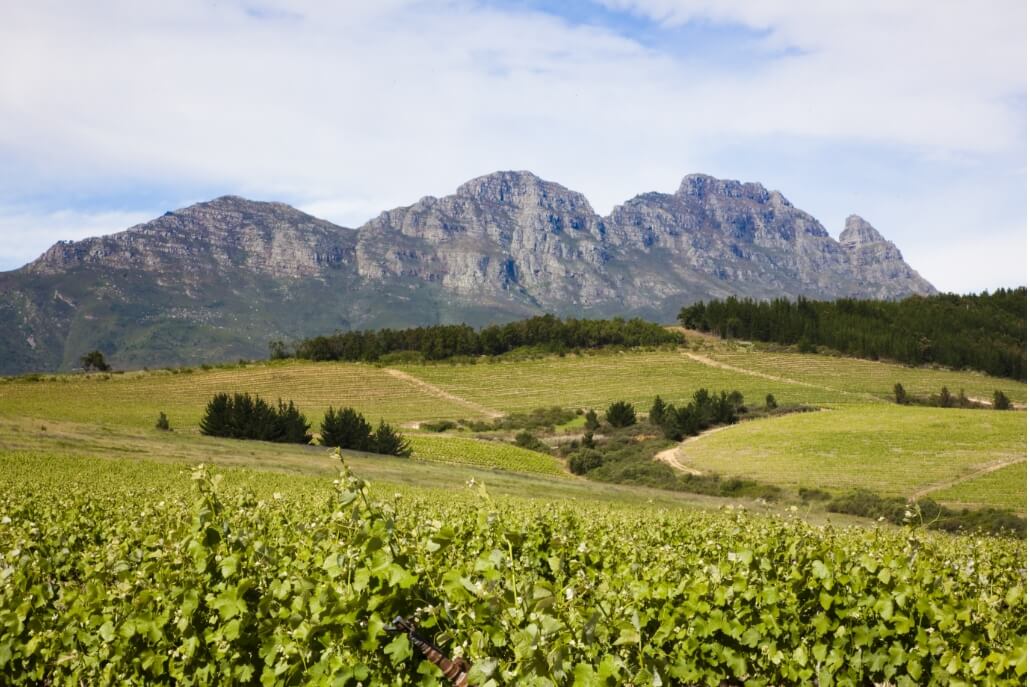 STELLENBOSCH | WINE TOURS
Stellenbosch, the second oldest town in South Africa (1679), was featured in the New York Times as one of the" must see" wine routes of the world. Not only is it the most established, it is also the wine region with the most wine farms in South Africa, with more than 200 wineries. Grapes are not all that is grown here, many future wine makers are studying at the "University of Stellenbosch" or "Elsenburg College" making it quite the student town.
Named after the governor Simon van der Stel, the region has the perfect terroir for grape varieties such as cabernet sauvignon, Shiraz and merlot. Pinotage, the South African clone of pinot noir and hermitage was born here and this region continues to produce world winners in many varietals of wine.
The tour of Stellenbosch is important as it is the second oldest town in South Africa.
FRANSCHHOEK | WINE TOURS
Franschhoek is known as the culinary capital of the Cape and is ringed by the majestic Groot Drakenstein Mountains making it the most beautiful of towns.  It was originally known as Oshoek by the Dutch (1687) when herds of elephants used to roam the valley.
When joined by the French Huguenots in 1688, fleeing religious persecution, the name Franschhoek (French corner) was derived. The elephants, long gone, now add to Franschhoeks rich and often sad history of slavery and apartheid, with many fascinating stories.
One of the oldest Voignier traditions dating back to the 16th century originated in this area and Grand old Cape Dutch farmhouses and wine stores have proudly watched over the land for centuries on farms that produce some of our countries top wines today. The tour of Franschhoek wine region is absolutely stunning, it is just naturally beautiful.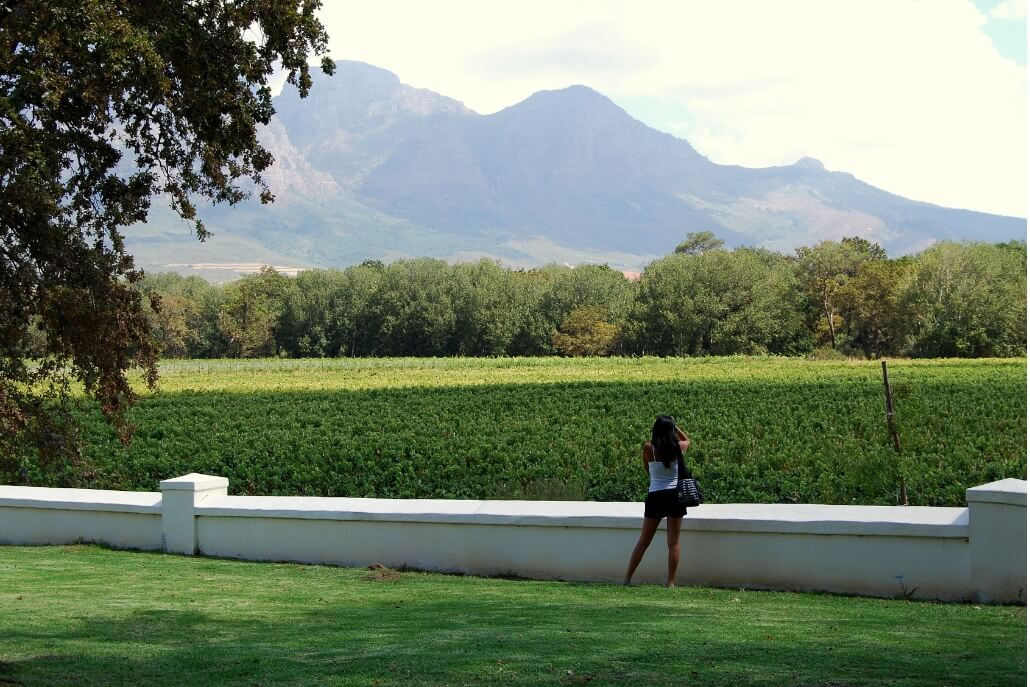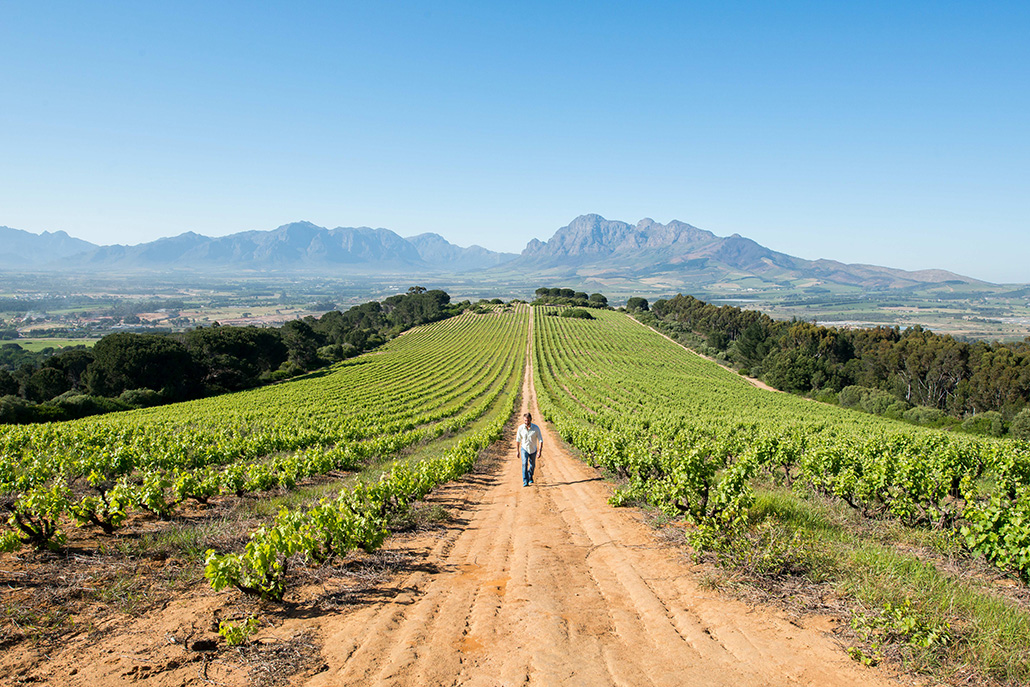 PAARL | WINE TOURS
Paarl is the third oldest town (1657) in South Africa; it was named after a giant granite rock that seen glistening in the sun after some rainfall was named "Diamond and Pearl" mountain, from which the name Paarl was derived.
The Mediterranean-like climate of this region and fertile soil is perfect for the vine, giving it ideal conditions in which to produce some of the best red wines in the world and Paarl is particularly well known for its Shiraz.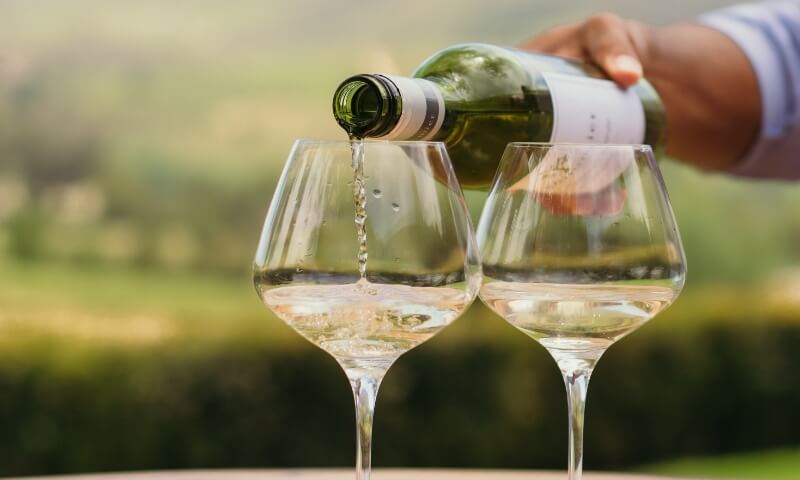 THE WINES
Experience wine as you have never before:
We will taste many varietals of wines (white / red/ rose), blends, cape ports (fortified wine), brandy, method cap Classique and dessert wines etc.

. (Subject to availability)

We will compare new wines with older ones, so you can taste the difference.

We will taste heavy wooded as well as the light wooded wines.

We will try to get to know South African wines.

We will give ideas on how to enjoy your wines more like food and wine pairing, right temperature, glasses etc

We will try, taste and enjoy it all!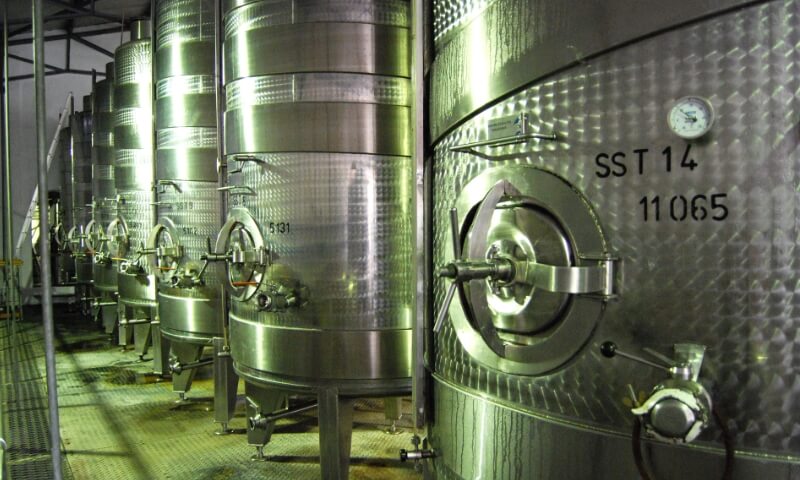 THE CELLAR TOUR
For a unique perspective on wine, experience the wine-making process from the wine cellar:
We will explore the history of South African wine.

We will look at different wine making styles.

We will talk about viticulture and vinification.

We will demonstrate the wine making process (oenology).

We will explain the making of cape Port, Method Cap Classique / sparkling wine (Champagne), brandy etc.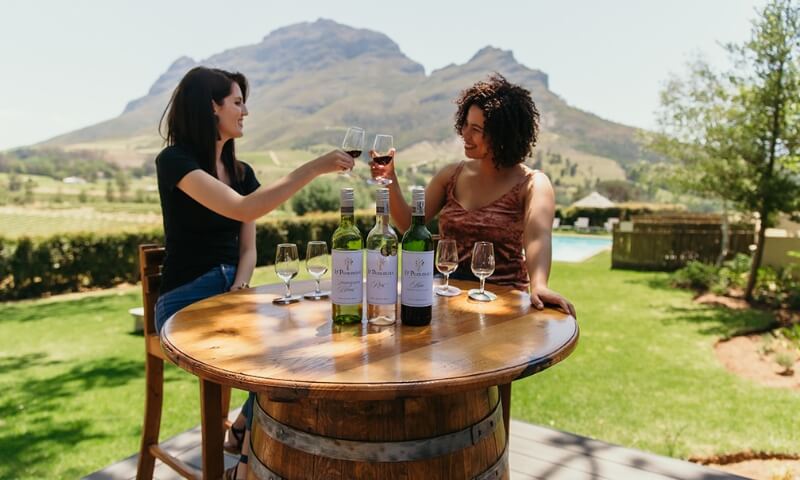 THE TASTING ROOM
This is where the action happens:
We will taste many South African wines, port styles, MCC's (Champagne).

We will learn more about how to taste and drink wines.

We will talk about food and wine pairing and the influence of flavours.

We will cover wine and health.

We will identify whether and how to store wine

We will cover a wide variety of wines and wine derivatives.

Spitting is entirely optional!
The Story of Wine takes you on a journey of wine that covers the three most important wine regions in the Western Cape: Stellenbosch, Franschhoek and Paarl.
On our wine farm tour we visit four of the best vineyards each day, which may vary depending on the day of the week, or time of year.
Fairview is included most days and the emphasis is on spending time at the farms and not in the vehicle.
We are proud to support farms that are not only producing award winning wine, but are also pesticide free, environment friendly, carbon neutral, animal friendly, have education trusts, have staff programs, social programs or empowerment deals. Ask us about the projects you might be interested in.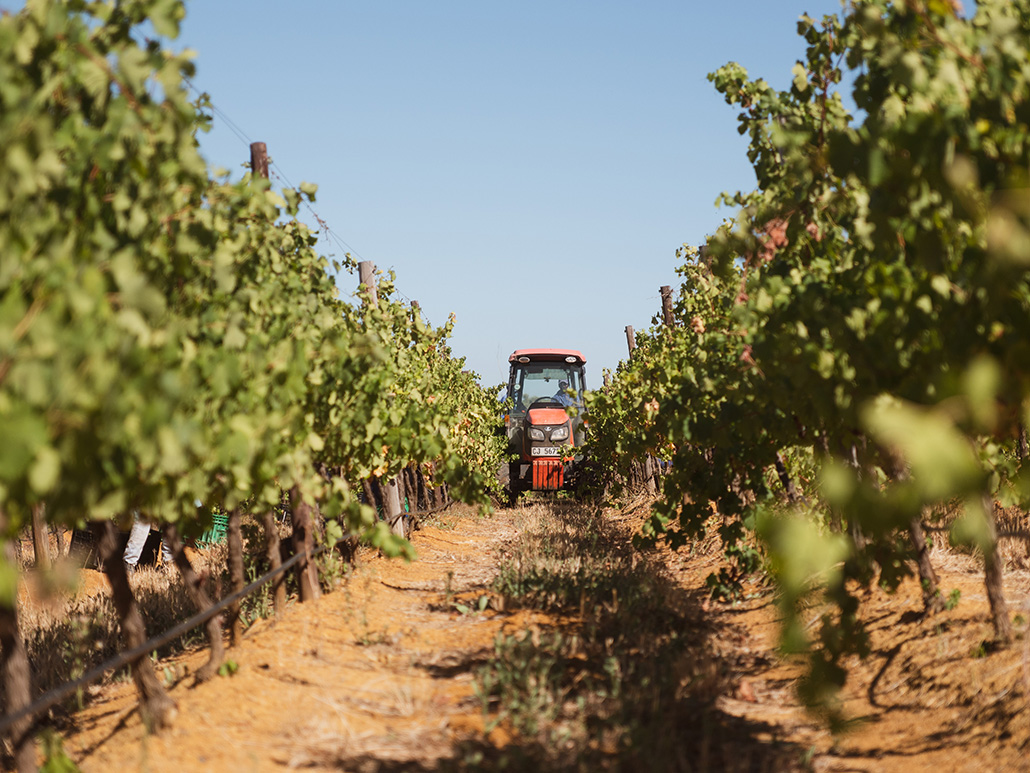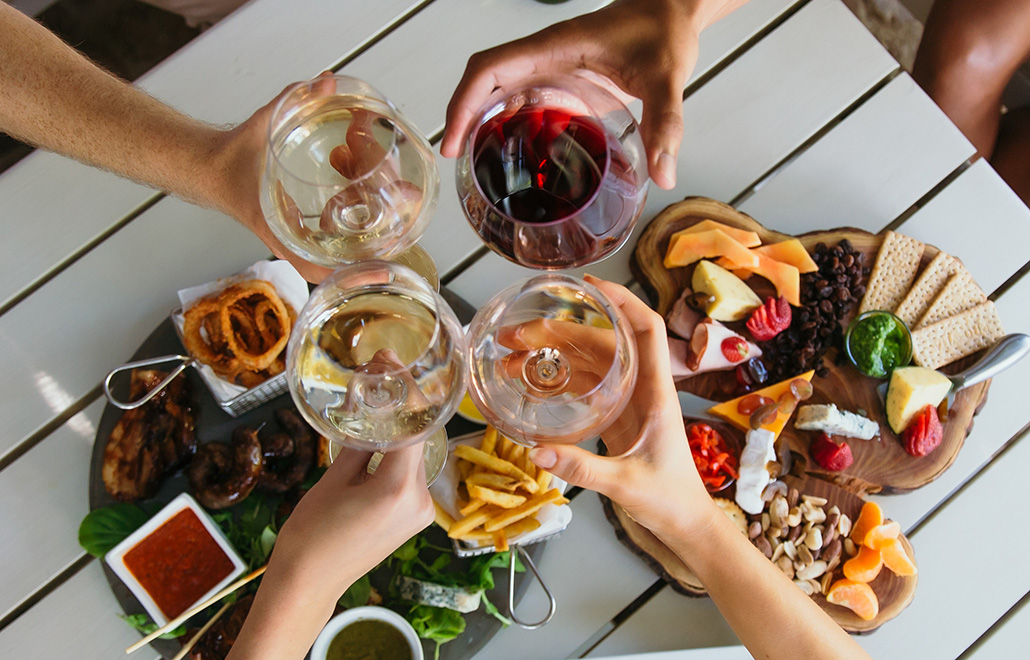 Tasting wine can be hungry business and a delicious a la carte lunch is included in your tour to help further the day, giving you pause to refuel and recharge, ready for the last leg of our wine-inspired wandering.
We visit  a awesome restaurant to make the most of the beautiful setting, and over a glass of wine ( There's also soda or juice) you will have a choice of menu that caters for all tastes, including vegetarians and those with special dietary requirements.
You might like to tuck in to a tasty Malay curry, awesome fish or burger, but why not try one of the traditional South African dishes such as bobotie. Salads are available for those who are watching the figure. For the vegetarians we have great menu for you to like Vegetable lasagna etc. (The menu may change from time to time)
Don't forget that in addition to lunch we will also taste lots of goats and cow cheeses, from the creamy, spicy and fruity to the stronger blue cheeses, and depending on the day, often we have chocolate and olives  and other culinary treats with wine.
SPECIALS
Prove its your birthday and I have a special gift for you!

THE TOURS & PRICING
Scheduled Tour – R1500 per person
Private Tour – Please enquire for pricing
The Story of Wine Tour of the winelands operates most days (including Sundays), departing  between 08h30  and 09h00 and returning at approximately 17h30. We take bookings for as many people as you like whether you are a single traveller or part of a group.
The cost is R1500pp and includes all wine tastings, cheese tastings, a fabulous a la carte lunch, a cellar tour, and of course your entertaining wine guide.  It also includes collection from anywhere in Cape Town city central, or nearby, and shuttles can be arranged for longer distances.
* Pricing is subject to change on a yearly basis, Seasonal rates apply.
African Story can also arrange the following:
Customised private tours

Corporate tours

Team building adventures

Winetours with a difference
Please contact us for pricing details and to discuss your personal requirements for all specialised tours, we can accommodate groups of all sizes.
CONTACT DETAILS
To find out more, please fill out our enquiry form, or alternatively, you can give us a call or send us an email.
Contact numbers: +27 (0) 73 755 0444 or +27(0) 79 694 7915
Email: info@africanstorytours.com
Physical Address: Son Vida Flats, 79 Somerset Road, Greenpoint